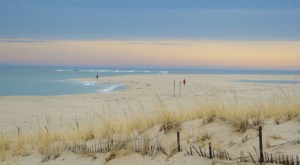 Known as "the first stop of the East Wind," Chatham's past and present is intertwined with the sea. Chatham is a base of the US Weather Service, and Chatham Lighthouse, which houses the US Coast Guard. Bordering the Nantucket Sound and the Atlantic, Chatham has first class, comparatively uncrowded beaches, especially the Outer Beach, accessible only by boat or oversand vehicle. Seafaring sights include the Fish Pier, Stage Harbor, and the romantic Chatham fog, which rolls in nightly in the summer. Main Street offers upscale shopping and dining. Chatham also has numerous small festivals and fairs, making it a classic and fun destination for those seeking a memorable Cape Cod visit.
History
Chatham (pop. 6,554) was settled in 1656 when William Nickerson from Yarmouth "purchased" a large parcel of land from the Sachem Mattaquason for the price of a boat. However it wouldn't be until 1712, after years of legal maneuvering, that the land was incorporated as a town separate from Eastham.
Points of Interest
Chatham Light and Breakthrough, Chatham Fish Pier & Fisherman's Monument, Morris Island, Ocean & Sound Beaches, Monomoy National Wildlife Refuge, Atwood House, Godfrey Windmill, the Loop bike path in town.
Special Events
Chatham hosts an annual "Spring Fling" in May. First Night Chatham New Years Eve.
Beaches
Ridgevale: off Route 28, Ridgevale Drive
Cockle Cove: off Route 28 on Cockle Cove Road
Oyster Pond: Stage Harbor Road from town center
Forest Beach Road, Pleasant Street
Hardings Beach, Schoolhouse Pond
Pleasant Bay (Jacknife)
South Beach, and the Lighthouse
Area Links
Sorry we are experiencing system issues. Please try again.